How much car insurance is right for you?
A car insurance quote should reflect your particular needs and preferences. We are licensed, independent agents for Safeco, Travelers, and Progressive. When you call us, we will use the information you provide to help you select a policy that has the coverage you want within your price range.
The right auto insurance policy can help get you back on the road quickly if your car is damaged or destroyed by accident, fire, theft, or other covered event. Your policy may also provide protection against medical and legal expenses resulting from injury, loss of life, or property damage caused by an accident involving your vehicle.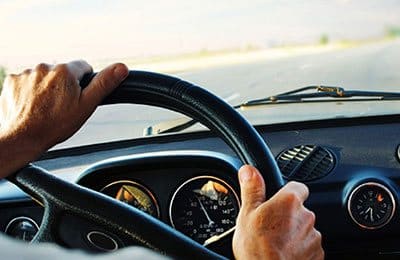 An auto insurance policy is a contract between you and an insurance company. You pay a premium, and in exchange, the insurance company promises to pay for specific car-related financial losses during the term of the policy. Work with us to review the best coverage for you.
Auto insurance requirements vary by state. In some states, to drive you must carry:
Liability coverage – to pay for losses you cause others, or:
No-fault coverage – to pay you and your passengers for medical and related expenses caused by injuries from a car accident, regardless of who is at fault, -or-Both liability and no-fault coverage.
We write insurance in Colorado, Arizona and Washington and would be happy to help you ensure you have the right coverage for where you live.
Even in states where coverage isn't required, drivers must, by law, be able to pay for losses they cause others. Having insurance is the simplest way for most people to comply. To finance a car, it is usually necessary to have insurance which covers damage to your vehicle.
Collision Insurance -
Collision insurance coverage pays for damage caused to your vehicle in an automobile accident. Standard collision coverage will pay for any repairs up to the fair market value of your car. Collision coverage usually also comes with an insurance deductible. It's the amount of money you pay toward repairs before your collision insurance kicks in. The higher the deductible you're willing to pay, the less the collision coverage will cost.
Comprehensive Insurance (Other than Collision) -
Comprehensive insurance covers damage done to your car in some way other than a collision, such as if it were stolen or vandalized. Flood, hurricane, theft, windshield damage and fire are also events usually covered by comprehensive car insurance. Like collision, comprehensive will pay up to the fair market value of your car (less your insurance deductible). And although it's not legally required by any state, you will probably need it if your car is financed.
Every person is unique – talk to us today to find out how to get the best price and value on auto insurance for you.
Bassett Insurance Group. Call for a quote today at 303-776-7676
Depending on the coverage you select, auto policies can include
Property damage liability
Bodily injury liability
Uninsured/under-insured motorist coverage
Collision coverage
Comprehensive coverage
Medical payments
Personal injury protection
Roadside assistance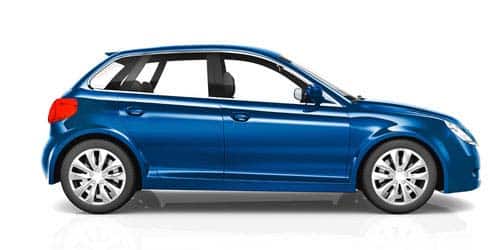 These coverages may protect you when you're involved in accidents that are your fault or another party's fault, or when no one is at fault. For a complete list of coverages, call us at 303-776-7676 to speak with a licensed agent.
You could also qualify for discounts when you choose car insurance. Review the list with our representative to find out which ones are available to you. For instance, you could see savings if you combine home and auto coverage, have more than one vehicle to insure, have a good student on your policy or own your home.
We Make It Easy to Save.  There are significant savings to safe drivers. Talk with our agents to find out the discounts and savings available to you and to get the best discounts on your car insurance.
Save up to 15 percent when you combine your home and auto insurance policies.
Safeco Safety Rewards™ are a collection of benefits, rewards and discounts available to safe drivers who have a clean driving record, drive a safe car or take an accident prevention course.
Take an Accident Prevention Course
Drivers within a defined age range (55+ in most states) who successfully completed an approved accident prevention course may get a discount that lasts for three years.
Teen Safety Rewards™ provides a collection of tools, benefits and discounts to help your teen become a safer driver and to help you manage the cost of adding a teen driver to your auto policy.
Save up to 20 percent with the Safeco low mileage discount if your car is in the driveway more than it's on the road.
Get a discount when you insure multiple cars on the same policy.
Anti-Theft Devices Discount
Qualify for a discount when your car is equipped with an audible alarm or a disabling device that renders the fuel, ignition or starting system inoperative. And, if your car has either a LoJack® or Teletrac® system, we'll waive your comprehensive deductible if your car is stolen while the service is activated.
Anti-Lock Braking Discount
A discount is available in some states for cars equipped with a factory installed four wheel anti-lock braking system (ABS).
Qualify for significant savings on your auto insurance when you own and primarily reside in a single-family home, townhouse, condominium or mobile home.
Insurance for cars, trucks, boats and more!
Worried you aren't completely covered?
Call Now For Your Free Quotes
How to lower your auto insurance rate
You can lower your premium by shifting part of the loss payment to yourself. For example, if you had a $500 deductible, you would need to pay the first $500 of a covered loss. A higher deductibles generally lower your premium, but increase the amount you must pay yourself if a loss occurs.
Pay your bill in full when you start or renew a policy instead of paying in monthly installments and you get a discount.