Where's your coverage gap?
The entire time your TNC app is on, your personal auto policy is suspended. Your TNC does provide coverage, but only for the period of time between accepting the passenger and dropping off the passenger (before accepting a passenger, some TNCs may provide limited liability coverage only). No passenger means no coverage for your vehicle and any damages or injuries you may sustain.
RideSharing Coverage steps in to cover you between passengers, effectively closing the gap.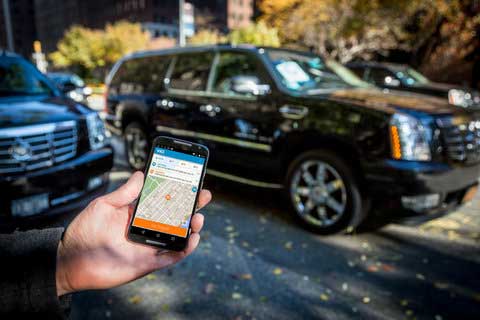 Why do you need RideShare insurance coverage?
It's simple: you have to be protected while doing your job. If something happens on the road and you have a gap in your coverage, it can be devastating. We don't want that to happen.
How much does RideSharing coverage cost?
Cover your ridesharing gap for mere cents a day: You'll likely pay less than $10 a month for RideSharing Coverage
What are the benefits of RideSharing coverage?
Simply put: peace of mind.  Always there when you need us.  Should you have a claim, you can reach our companies claims departments 24 hours a day, seven days a week.  We're always there to help.
Worried you aren't completely covered? Consider an umbrella insurance policy that extends your coverage.
Call Now For Your Free Quotes